Skateboard Deck Drill Jig
Fast – Precise – Easy
*** 5/13/2021 JIG SOLD OUT ***
Drill Jig
Includes one #8 (5mm) drill bit.
Up to 19″ wheelbase with 1/8″ registration marks.
Centerline guides
The drill block pivots so it will work on non-flat decks
Drill block is the same size as a truck baseplate so you can see exactly where the nose and tail pull away from the truck. This make the fore-aft placement super easy.
Drill with confidence!
Extra drill bit $3.50/ea
---
Custom Modified Router Bit
Most every router bit has a gap between the blade and the roller bearing. This is not a problem on a big square corner, but when you are routing the top and bottom edge of a skateboard deck, this gap allows the bit to gouge the deck when you cut the 2nd side. We bought off-the-shelf 3/16″ radius router bits, removed the bearings, put the bit in a mill fixture and move the bearing right up to the cutting surface. 3/16″ radius, now available with a 1/2″ or 1/4″ shank.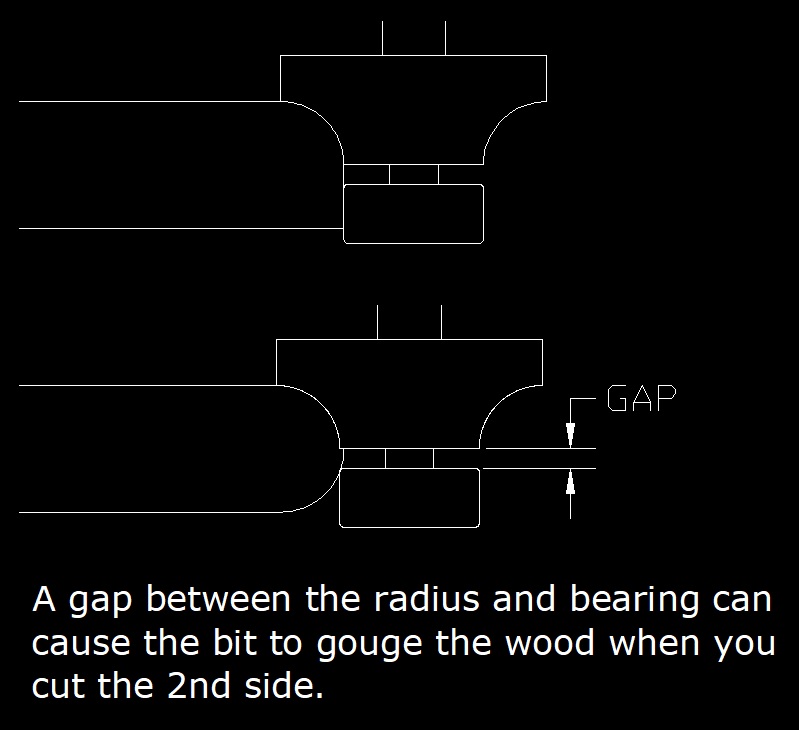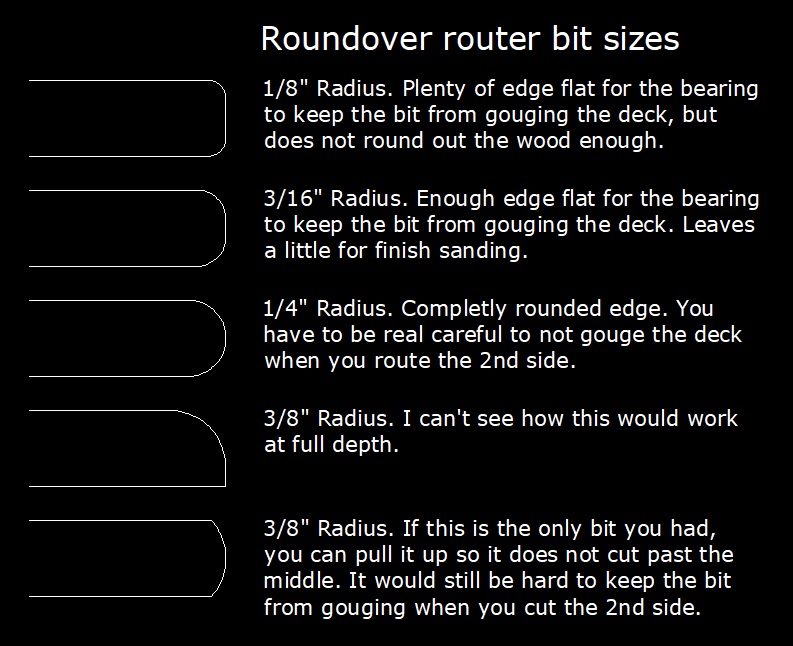 Here is some fun stuff:
If you want to know the transition radius of a favorite bowl or ramp. Click here to print this PDF file at full size and follow the instructions.